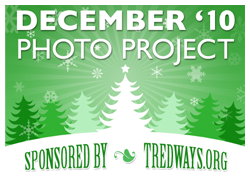 What a great way to get in some extra camera time this month!
I know you would expect me to post a picture of an ornament or something screaming HOLIDAY. On second thought, no you wouldn't. You would think I had lost my mind if my first picture of the month wasn't
"Something to Crow About"
That's right folks nothing says "picture this" like Bogart sounding off with an afternoon crow session.
I just love how the feathers stand up on the back of his neck when he sings his song, it makes me giggle.